Nanoparticle technology
There are two basic ways of making nanoparticles: the "breakdown method" that crushes the particles into smaller fragments, and the "build-up method" that produces particles by a chemical reaction.
We use the build-up method.
Compared to nanoparticles manufactured using the conventional build-up method, our technology achieves a significant cost reduction with our unique reactor. In addition, it can be scaled up to mass production while maintaining high quality. We are proud of our diverse development achievements, such as the development of alcoholism- and hepatocellular carcinoma-associated therapeutic agents that resulted from joint research with universities, and veterinary drugs jointly developed with foreign-affiliated companies.
Our unique, superior functional nanoparticles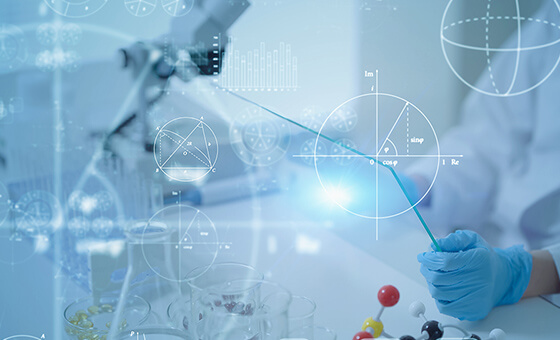 Superiority of functional nanoparticles
●
control sustained-release rate
●
exhibit an increased uptake by cells
Our superior original manufacturing method delivers
●
sharp particle size distribution
●
low cost (1/10 of conventional cost)
Functions of nano-sized particles
Targeting & Release Control:
When nanoparticles are taken up by cells, they gather in affected areas that are cancerous or inflamed; we are developing nanoparticle formulations that can maximize this feature.
Nanoparticle formulations make it possible to manufacture drugs with less side effects and high efficacy.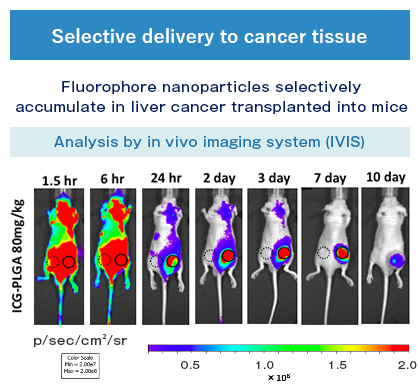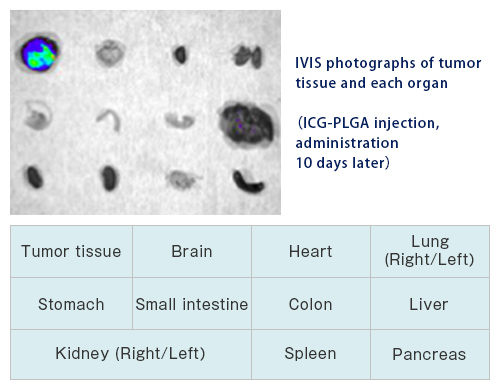 Absorption-promoting function (in oral administration):

Improves the dispersibility of poorly soluble compounds and promote absorption in the intestinal tract.
Increases the potential of nanoparticles with SENTAN Pharma's reliable formulation-manufacturing technology.